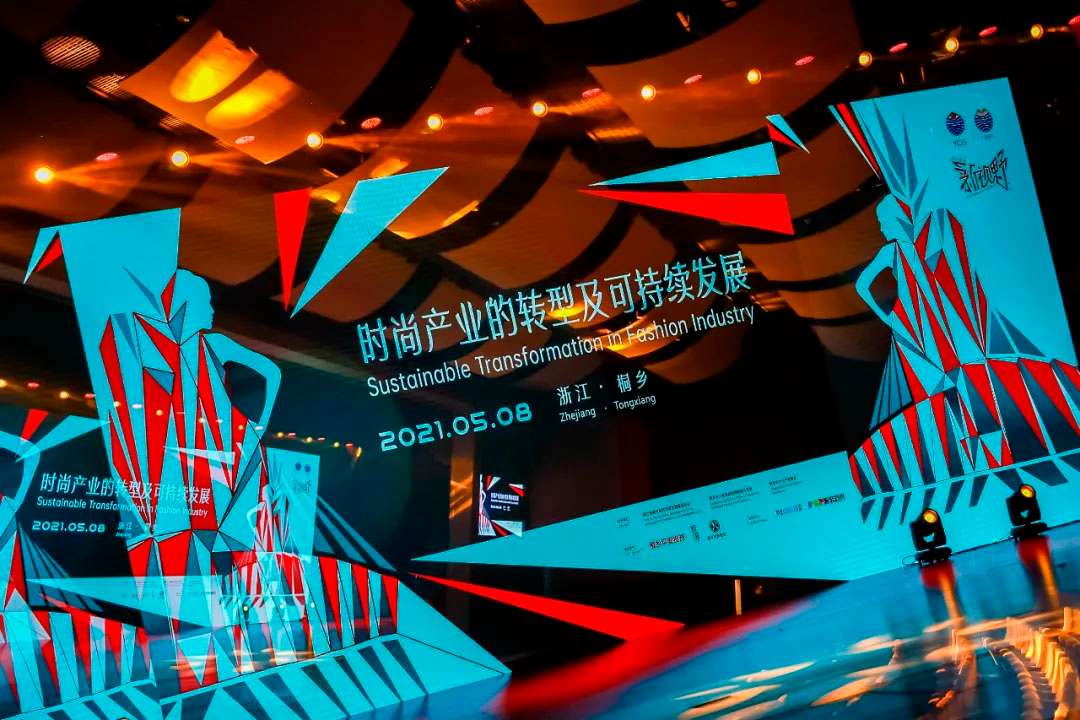 On 8 May, the new 'Building the New' series presented by Yew Chung Yew Wah Education unfolded in Tongxiang. The forum, held in this beautiful Jiangnan city, had as its theme, 'Sustainable Transformation in the Fashion Industry'. Seven top Chinese fashion leaders along with industry veterans gathered at YWIES Zhejiang Tongxiang to explore emerging opportunities for and challenges to the transformation of the fashion business.
I
Opening Remarks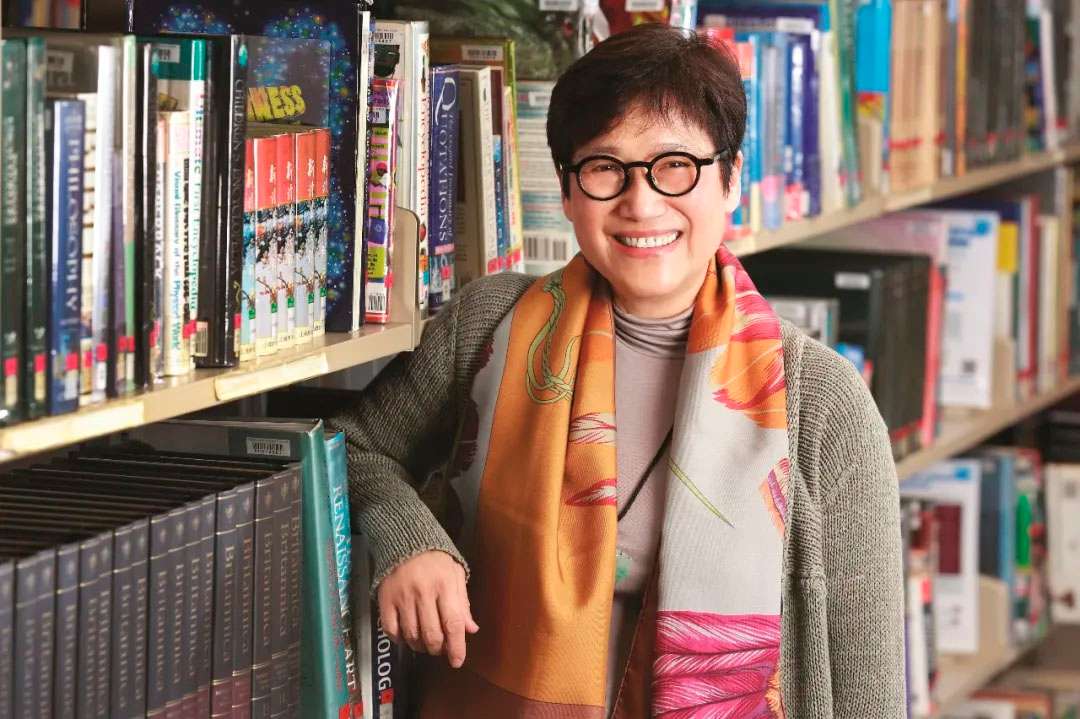 Dr Betty Chan Po-king
CEO & School Supervisor,
Yew Chung Yew Wah Education
Due to the pandemic, Dr Betty Chan Po-king was unable to join the forum in person but delivered her opening remarks by video from Hong Kong. "Venturing past new frontiers requires tenacity, courage, and a pioneering spirit," she said. "We (YCYW Education) never cease to question and learn as we work to improve the future prospects for our community and the world."

Dr Chan believes, "forward-looking education married with technology can transform businesses, societies and economies while changing lifestyle in an all-pervasive manner, for the better." This is the thinking behind YCYW's freshly minted 'Building the New' series. As the project rolls out, the series will visit select Chinese cities where YCYW schools plan to dovetail their input with local initiatives to actively spark positive change. "It is an exciting trans-disciplinary journey. We call for an open mind to embrace novel ideas and new solutions," said Dr Chan.

▲Video greetings delivered by Dr Chan Po-king
II
Keynote Speech
Theme:
Reflecting and Exploring the Industrialisation of Fashion Design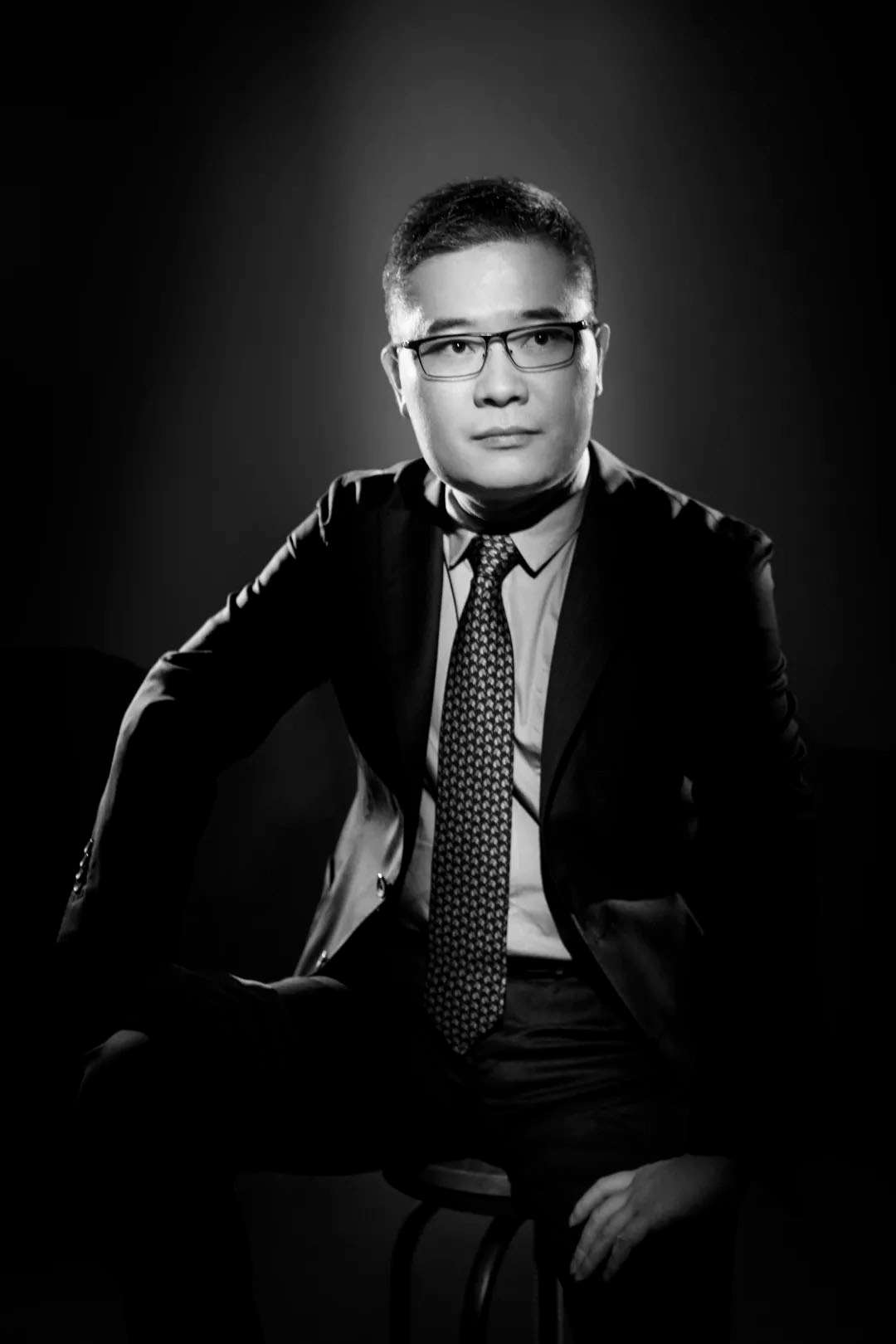 Lu Pingyi
President and Founder of POP Fashion
With 15 years' experience and now heading POP, which serves an estimated 600,000 fashion corporations and 1,060,000 designers, Mr Lu has helped enable transformative development and promote Chinese fashions as well as its manufacturing sector to the world.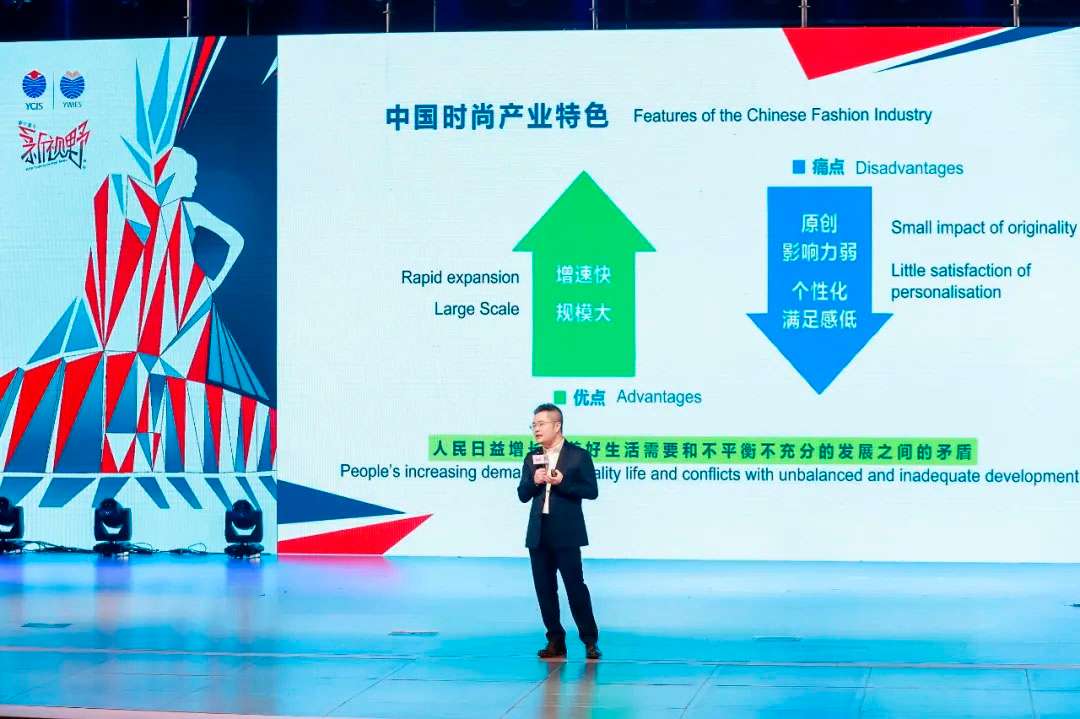 ▲Mr Lu Pingyi
Mr Lu thinks good products and culture are the keys for a popular brand. This requires a high design standard and a culture of confidence. In this era of the expanding Chinese consumer market there are still significant challenges. This is because of the geographic mismatch between factory locations, designer assets, and consumer markets, all of which are often widely separated.
Designers need to have the ability to protect the supply chain to ensure their products will reach the market as high-end merchandise. Mr Lu concluded that when strong and stable product chains are matched with high efficiency, the rate of industrialisation will accelerate.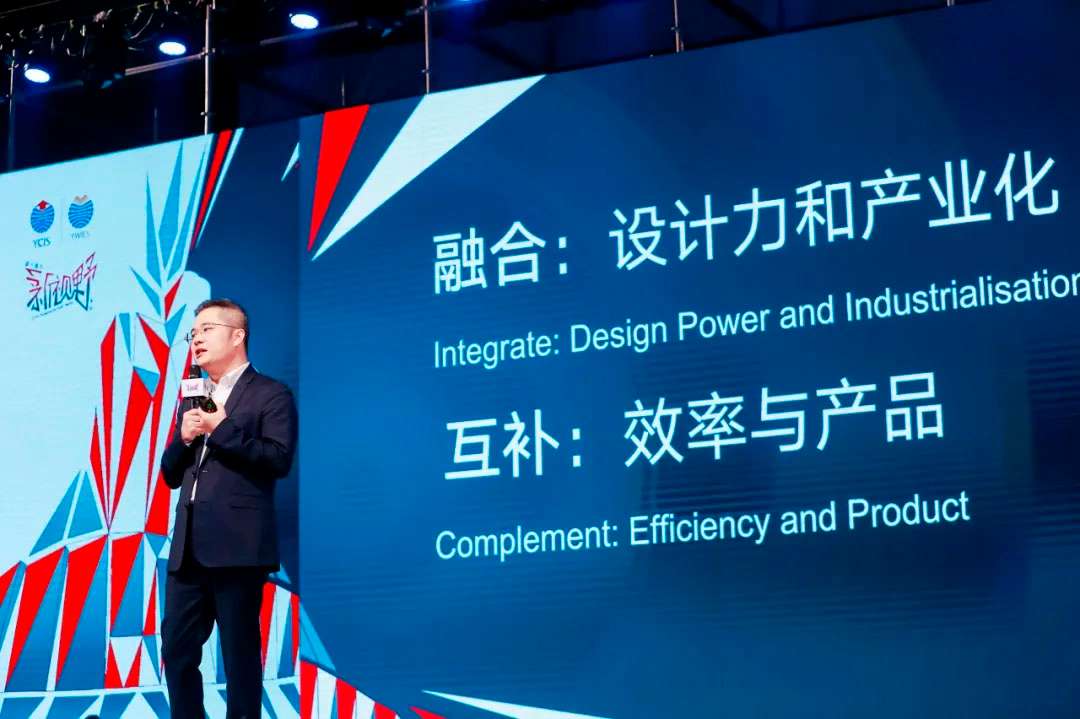 ▲Mr Lu Pingyi
Keynote Speech
Theme:
The Key to the Next Ten Years:
Shaping Identity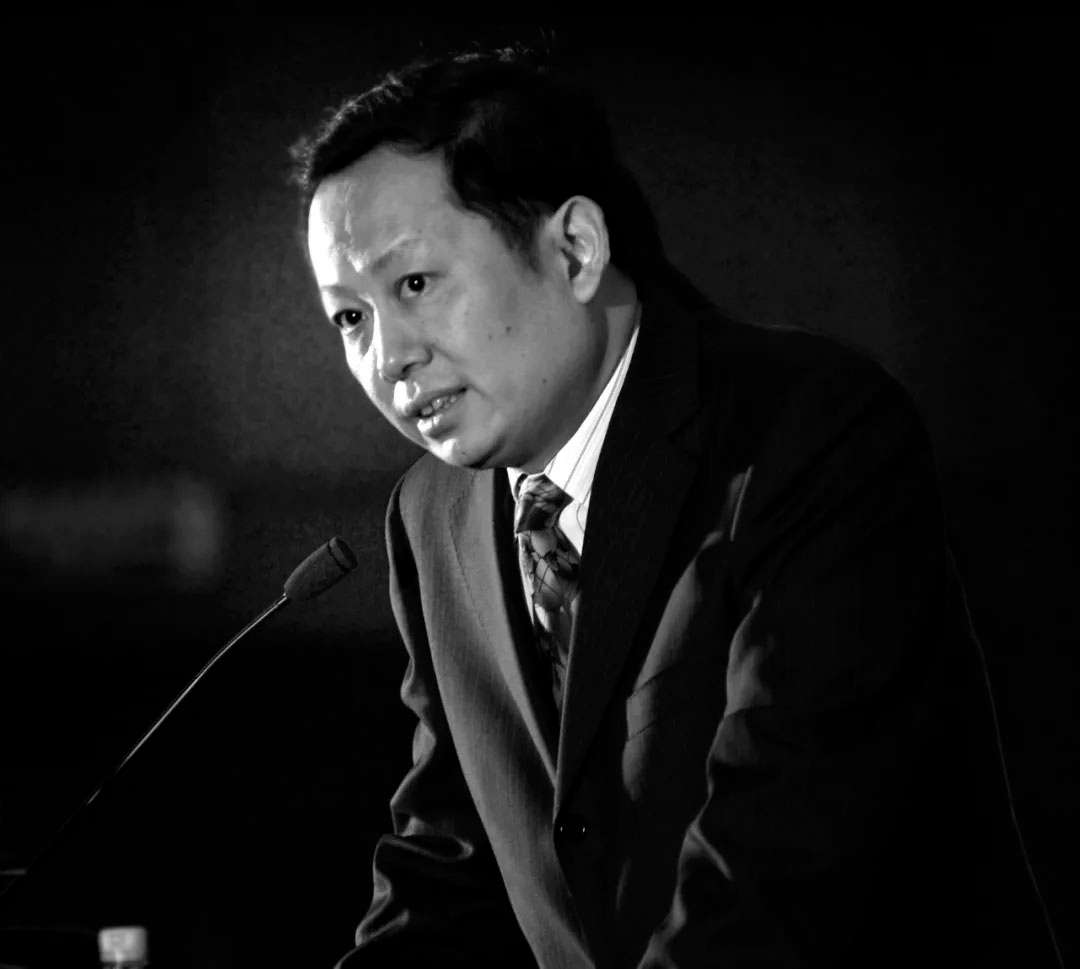 Zhang Zhe
Senior Fashion Consultant
With more than 30 years of experience, Professor Zhang Zhe offers thoughtful analysis and insightful research in fashion trends. He is a lecturer in Global Fashion Management (EMBA) at the Institut Français de la Mode, CEO of Shanghai Jinchen Business Consulting Co Ltd, and President of the Advisory Board of the FABA Fashion Business School of Shanghai's International Fashion Education Centre.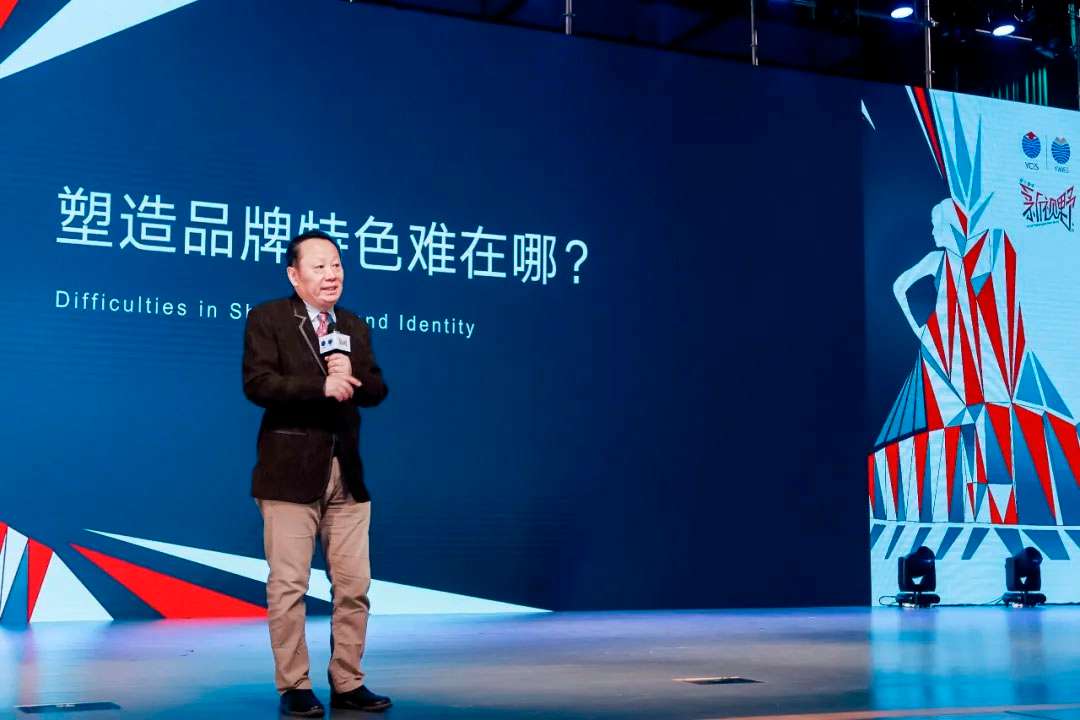 ▲Professor Zhang Zhe
Professor Zhang pointed out that a big surplus in manufacturing output married with insufficient brand differentiation, poses serious problems for Chinese fashion corporations. Oversupply causes customer brand loyalty to drop while similarity in finished goods results in poor levels of competition among brands. Professor Zhang believes there are three difficulties in branding:
Creating a unique style;
Stable development of that style;
Strategic sales and marketing of the unique product line.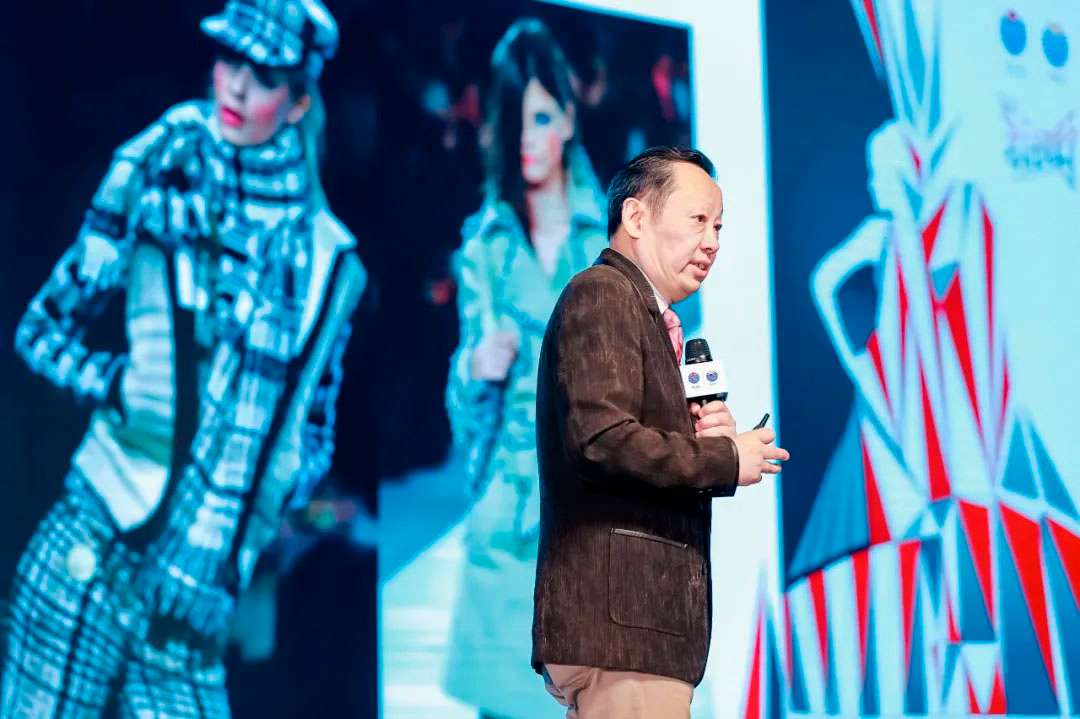 ▲Professor Zhang Zhe
He said the solution lies in restructuring teams, which requires designers who can create new styles while staying within the brand envelope and bosses who respect them. He used Chanel as an example, "Trends will fade while styles last." That is why Chanel has become a dominant and much coveted brand over the past hundred years.
III
Panel Discussion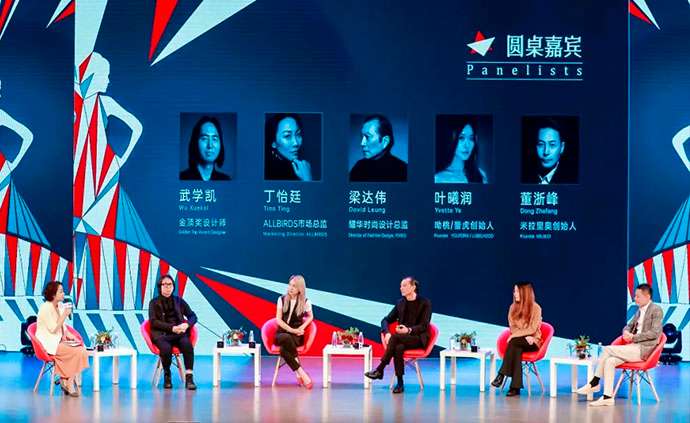 A one-hour panel discussion involved five fashion industry elites who took an in-depth look at issues like, 'industrial transformation', 'sustainable development' and 'talent cultivation'.
Talking about transformation in fashion industry, Mr Wu Xuekai, a famous designer and winner of the 'Golden Summit Award', said it is most valuable for a designer is to think independently while creating his styles and developing a personalised eco-system.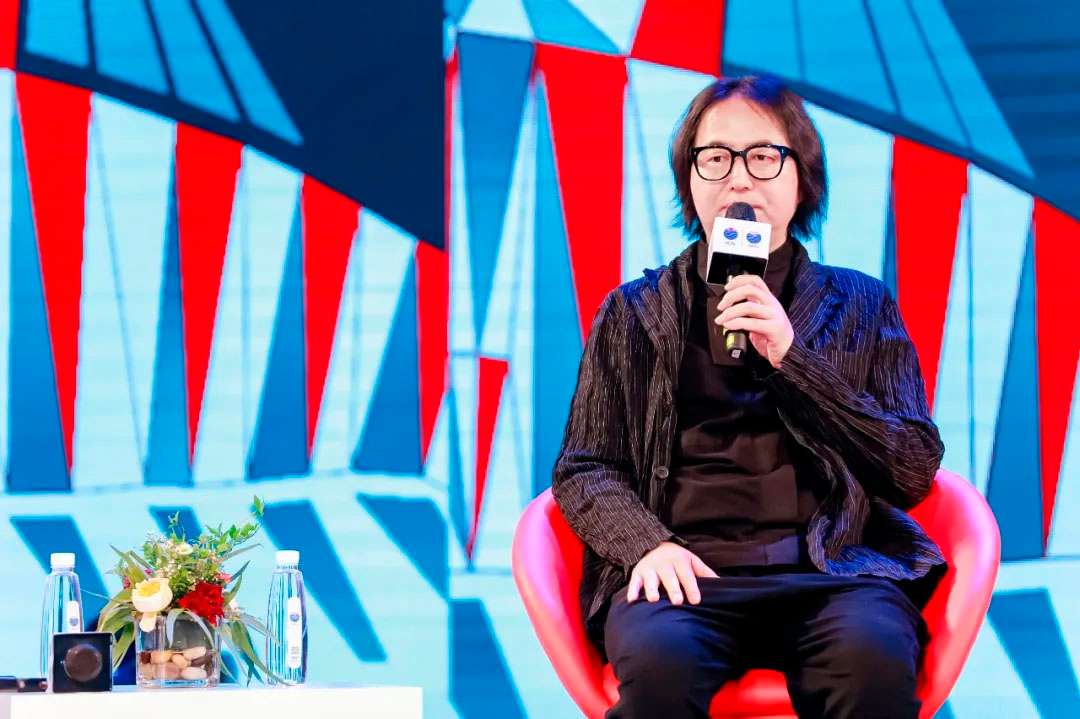 ▲Mr Wu Xuekai
Ms Tina Ting, Marketing Director of ALLBIRDS, drew the audience's attention to the impact of the epidemic. She said it is time to safeguard our planet's long-term sustainability and health. Both designers and companies must think about how to reduce waste and to ease environmental pressure.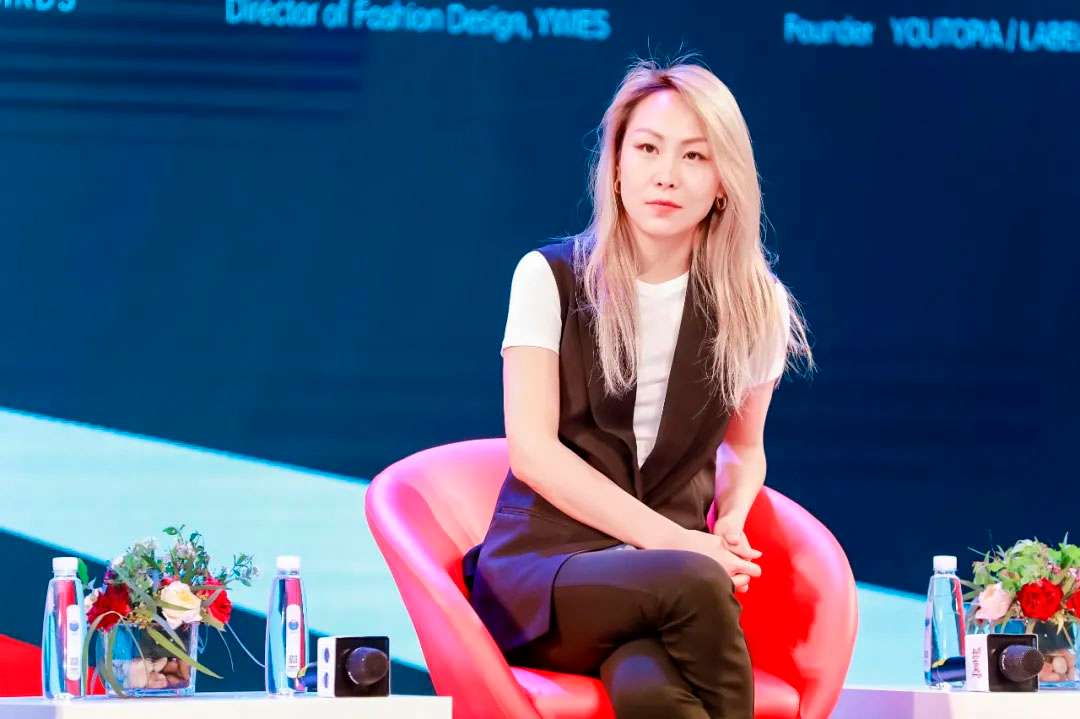 ▲Ms Tina Ting
Mr David Leung, the first Chinese fashion designer at Gianni Versace and now the Director of Fashion Design at Yew Wah, proposed that teachers should subtly nurture students' awareness of sustainable development. He also thinks that the main challenge for fashion transformation would be the cooperation and resource sharing between industries.

▲Mr David Leung
Ms Yvette Ye, the founder of YOUTOPIA/LABELHOOD, pointed out that young, independent designers in China should think about how to develop their design and brand locally; while Mr Dong Zhefeng, the founder of local textile enterprise MILALIO, suggested that if companies want to stand out, they should focus on product positioning, corporate management and their core technology.
Regarding the concept of 'sustainable fashion', all agreed that good products, coupled with sustainable concepts, form the future trend for brands. It is therefore important for designers to learn more about sustainable materials that could be put to good use in creative ways.

▲The event was hosted by Ms Julia Xu, School Business Manager, YWIES Zhejiang Tongxiang
Ms Ye, a Gen Z star, noted that although young consumers are more concerned about cost-effectiveness and uniqueness, sustainability has become a value-added item of great interest.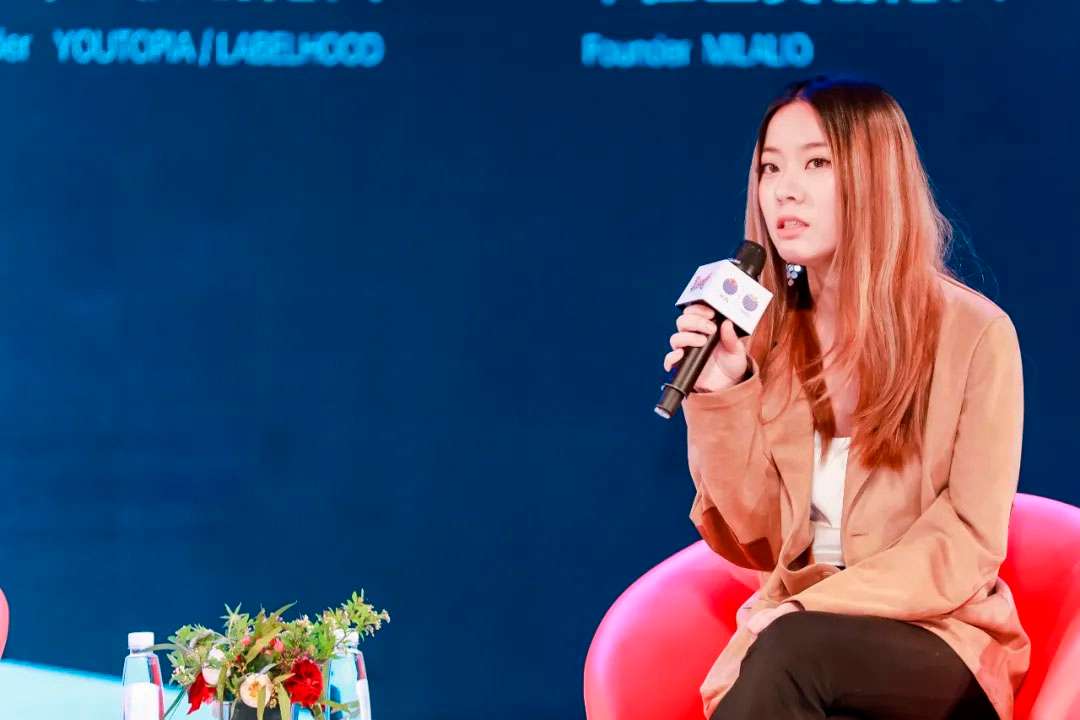 ▲Ms Yvette Ye
As an entrepreneur, Mr Dong felt sustainable development stands for something that goes beyond environmental protection. He believes companies must focus on long-term planning, especially in the field of talent acquisition and its development. Although there is still a huge gap between the local knitting market and top international products, he encouraged more cooperation between the government, local enterprises and educational institutions to effect major change in 20 to 30 years.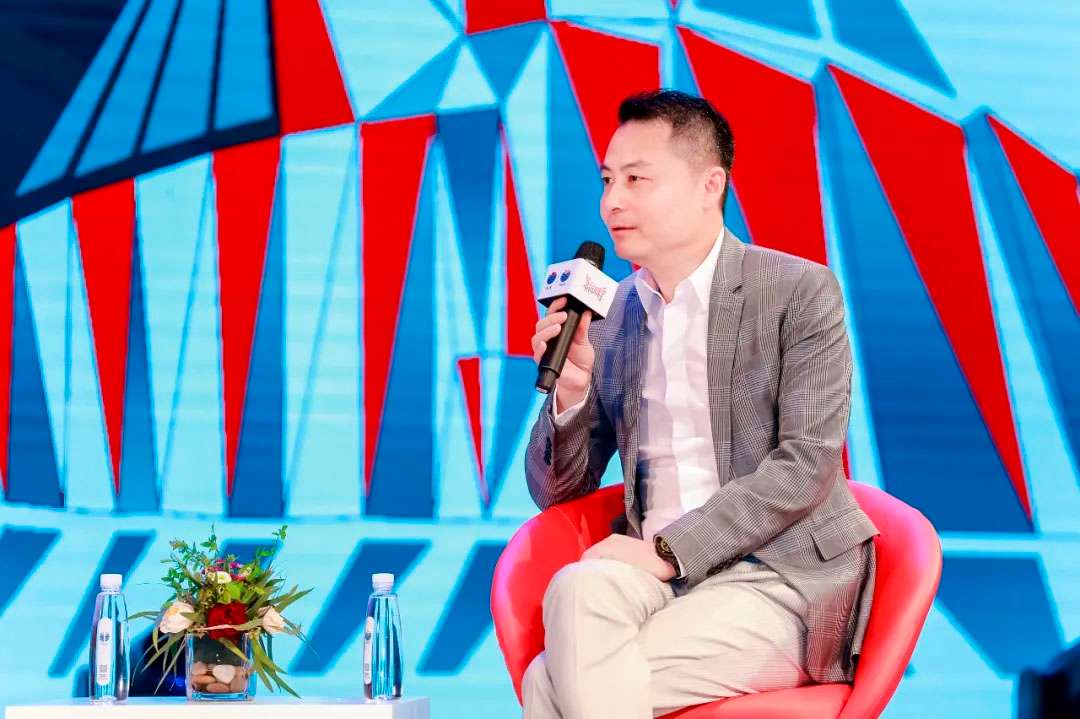 ▲Mr Dong Zhefeng
Ms Ting shared her experience from her years in market development: no matter how much the brand emphasises 'environmental protection', the base line is a good product.
As for the training of designer talent, Mr Wu expressed his hope that aesthetic education would be the way of the future, in which the education should be based upon consumer positioning, portraits and demand; while Mr Dong pointed out that in second and third-tier cities, local businesses should build awareness of designers and give them space to grow.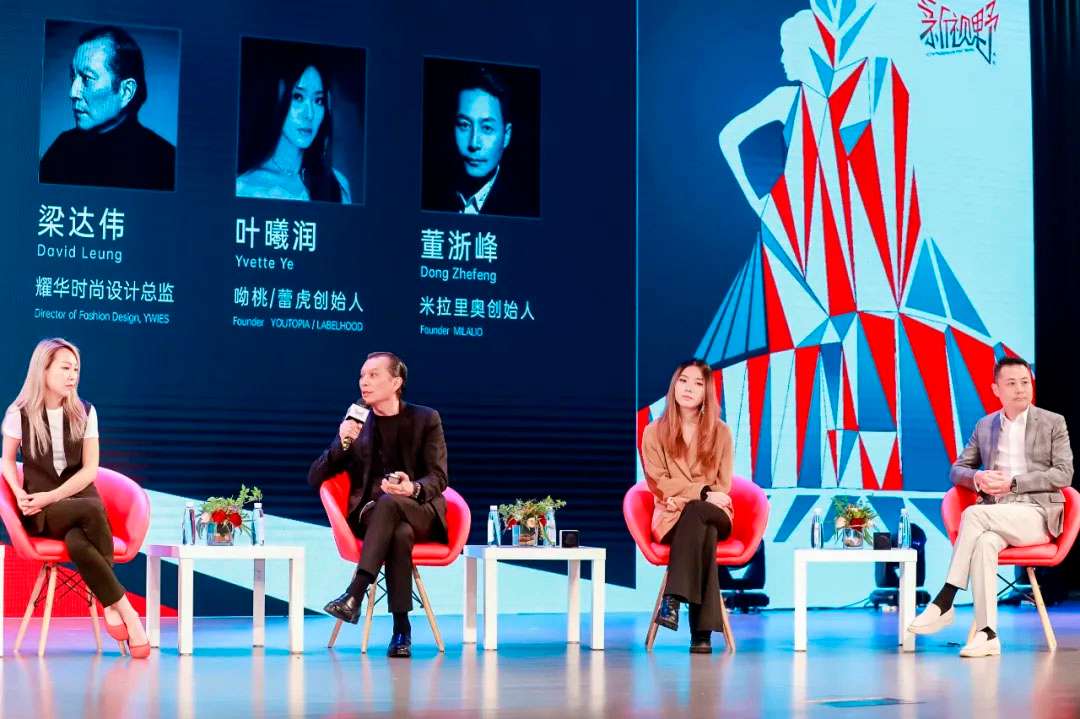 Mr Leung also shared his art education experience at YCYW. He currently teaches at YWIES Shanghai Gubei, which has been transforming into an international art school since 2019. This is paving the path for students who wish to pursue arts as a serious career. The three-year Upper Secondary programme includes a one-year Pre A course, a two-year A Level course and a wide range of art and design courses that enable students to apply to select art universities for a major. He hoped that YWIES students could voice their opinions, create fashion originating in China, and become a tower of strength in the global fashion industry.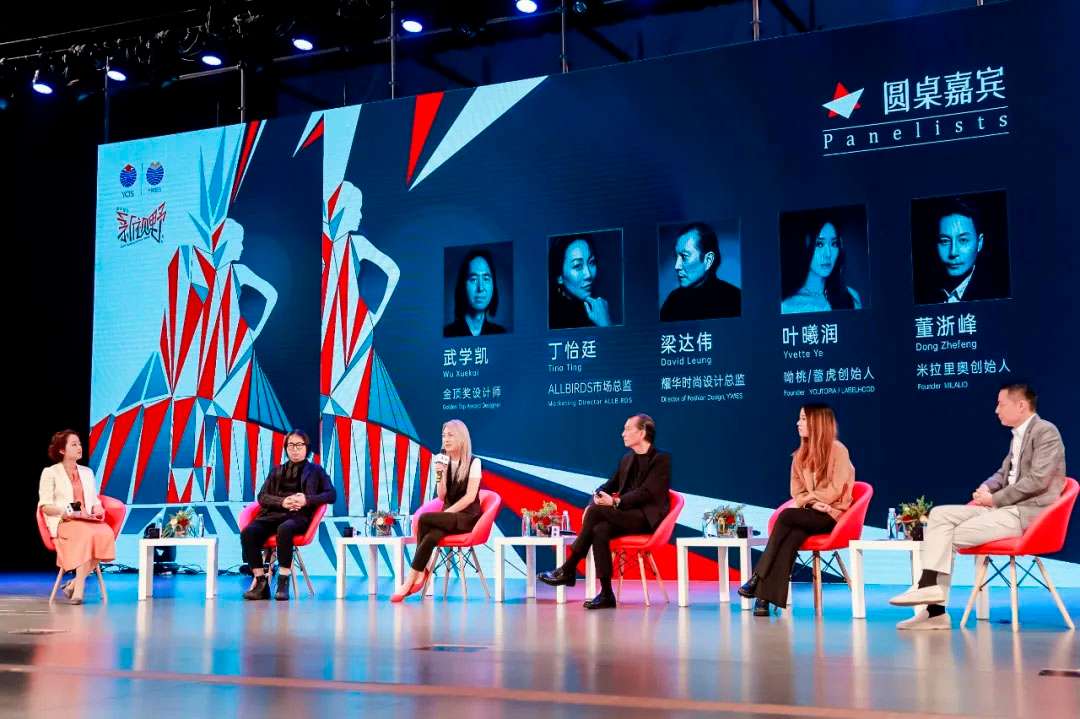 The forum also symbolised the beginning of the 'YCYW Industry-Education Strategic Alliance'.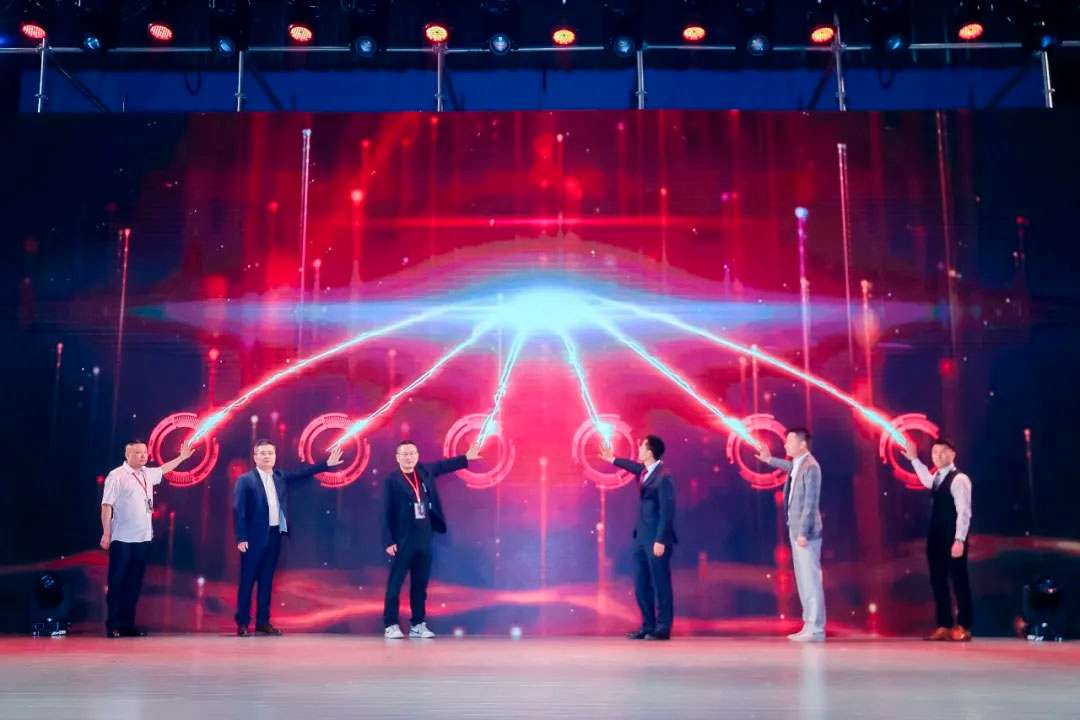 Mr Ai Jingwei, Chairman of Tongxiang Capital Cultural Industry Association; Mr Wang chun, Chairman of Tongxiang New Generation of Young Entrepreneurs Federation; Mr Lu Pingyi; Mr Dong Zhefeng; Mr Kevin Huai, Deputy General Manager at Shanghai Yew Wah Education Management Co Ltd and Mr Aaron Shea, Head of Vocational Education at Shanghai Yew Wah Education Management Co Ltd, came together to set things rolling.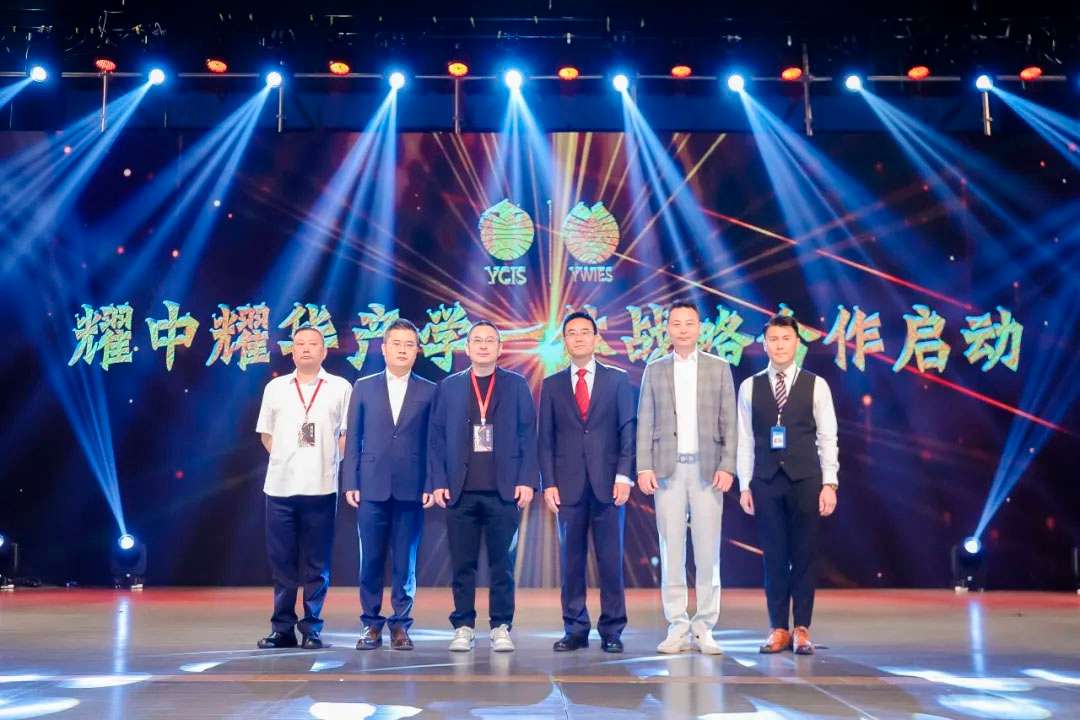 YCYW Education believes that cities as well as educational institutions located in each share a common future. We endeavour to provide quality education for students and hope our efforts address local developmental needs and inject new energy into each location. YCYW, through the 'Building the New' series, looks forward to developing this platform for educators and the wider community that links professional influencers with local decision makers, entrepreneurs and the community. This is the way forward for meaningful urban development.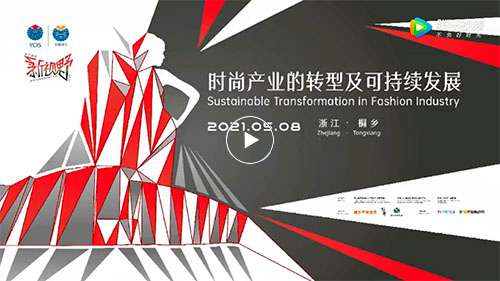 ▲ 'Building the New' first series full replay
You are invited to scan the following QR codeto view the details of the International Art and Design Coursesoffered by YWIES Shanghai Gubei.